---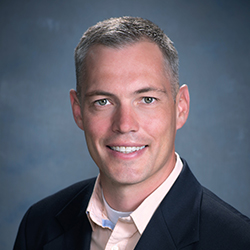 ---
Jared Frost is a founding partner with Frost Dana Newman CPAs. His services are focused on doctors and dentists and their practices, redefining the level of support typically experienced by a CPA firm.
Jared works with clients to truly understand all facets of their business and personal foundation pieces to effectively and proactively plan tax strategies throughout a given year, not just at "tax time." He provides business planning counsel, tax guidance and planning, payroll services and related guidance for practices from start-up through maturity. Jared becomes a true partner in the growth of his clients' practices, as his clients realize the positive impact his involvement creates. Clients include doctors, dentists, locum tenens and other professional services providers.
He is no stranger to the medical world. His father was a dentist, and Jared worked in his office during his youth. He also took a number of science classes, further piquing his interest in that area. It was natural that Jared would mesh his formal CPA training and experience to meet the needs of physicians and dentists. Jared naturally relates to clients by understanding their world, and remains fully engaged with their finances and taxes to make a meaningful impact on their bottom line.
Jared prides himself on providing all-in service for his clients—full service, full support, full communication. That's his primary differentiator.
Jared received his bachelor's degree from Brigham Young University and his Masters in Professional Accounting from the University of Texas at Austin. He began his career with PricewaterhouseCoopers, LLP in Salt Lake City, Utah. While in the tax department, he worked on a variety of individual, partnership and corporate tax clients, assisting them with tax estimates, research, advice and compliance. In December 2005 he joined the CPA firm Carver, Florek & James LLC as a tax manager and worked with small businesses and individuals, providing them tax consulting and compliance services. In January of 2008, he started his own practice at the CPA firm Payan & Frost, LLC. Jared left Payan & Frost in 2011 to form Frost Dana Newman, LLP.
He is a licensed Certified Public Accountant in the States of Nevada and Utah, and is a member of both the American Institute of Certified Public Accountants and the Nevada Society of Certified Public Accountants. He currently serves as treasurer of the Nevada Society of Certified Public Accountants.
Jared has a full life outside the office with his wife and two children, who keep him busy with soccer, scouting and cello lessons. He is passionate about anything outdoors, and enjoys pushing himself and rejuvenating with outdoor adventures, including trail running, snow skiing and water skiing.