---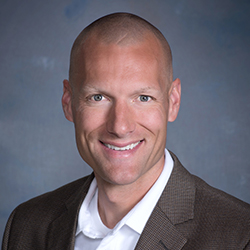 ---
Todd Newman is a founding partner with Frost Dana Newman CPAs. He specializes in working with doctors and dentists, helping them build and grow their practices from a financial perspective.
As a trusted advisor for small business owners, Todd provides financial counsel and business planning assistance, including tax guidance and planning, payroll services and other business services, both for new and mature practices. He prides himself on creating business solutions for doctors, attorneys, locum tenens, dentists and other professional services providers. Todd has worked with companies from setup to success, and enjoys the comprehensive view being a trusted advisor affords.
Having grown up in a physician world with a father who was an OB/GYN, Todd merged that experience with his acumen for numbers to create a CPA firm dedicated to serving the special needs of doctors and dentists. For clients, that means he relates well to them with his proven approach, which includes a high level of ongoing communication throughout the year, not just at tax time. Todd and his team have customized accounting tools and metrics specifically for physicians and their practices.
Clients count on Todd to expand far beyond preparing annual taxes by providing comprehensive tax planning and analysis, creating significant savings along the way. He becomes an integral partner in clients' growth and success by knowing every facet of their business.
After receiving both his undergraduate and graduate degrees from Brigham Young University, Todd began his career with PricewaterhouseCoopers, LLP in Irvine, California, and later in the Salt Lake City office. While in the tax department, he worked on a variety of individual, partnership and corporate tax clients assisting them with tax estimates, research, advice and compliance. In December 2007 he joined Del Sol, LLC. as the VP of Finance. In January 2009, he joined the CPA firm Payan & Frost, LLC. While at Payan & Frost, LLC, he provided tax compliance and tax consulting for individual, partnership and corporate clients. Todd left Payan & Frost in 2011 to form Frost Dana Newman, LLP.
He is a licensed Certified Public Accountant in the State of Nevada and the State of Utah. He is a member of the AICPA.
Todd is a full-time husband and father of three daughters. They keep him busy with activities, including soccer, volleyball, swimming, singing and dancing. Todd enjoys anything that gets him outdoors—trail running, swimming, bike riding, ski boating and participating in triathlons.